Singapore, January 29th, 2015 - Turbo boost your SaaS business
SaaS entrepreneurs, managers, investors and enthusiasts meet for a day of learnings and execution through fireside chats, panels and roundtables.
100 SaaS CEOs and Managers
The best founders, CEOs, managers and enthusiasts of SaaS businesses in Asia are coming to SaaS Business Asia to share their experience and learn from others.
You will not go home thinking "It was a cool conference", but "yeah, I know how to grow my business to the next stage". Topics are focused on the different execution areas and suited to Asian SaaS' challenges
Entrepreneurs and investors are coming to share their insights through fireside chats, panels and even better: work with attendees through workshops and round tables.
Co-founder of Zopim, GM of Chat at Zendesk
– Leads Chat operations at Zendesk ($2bn market cap)
– Led Zopim from founding to merger with pre-IPO Zendesk in 2014
Co-founder and CEO of Buffer
– Led Buffer from idea to revenue in 7 weeks
– Reached $5m Annual Revenue Rate (and growing)
– Established a culture of 'default to transparency' within his 30 people remote team and with outsiders
Head of Web Marketing, Intuit Asia Pacific
– Leads a team of passionate digital enthusiasts executing online and mobile marketing of Intuit in Asia Pacific
– Led Intuit international expansion in Europe and Asia
– Passionate about helping small businesses succeed with 15 years in the world of B2B marketing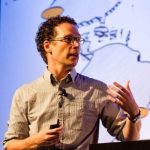 – Focuses on early stage investments in South East Asia with Sequoia
– Managed Amazon Web Services' relationships with the leading VC's & Accelerators, and the broader startup ecosystem across Asia
– Mentored plenty of founders across various key aspects of the company building process
Vice President, Customers For Life Regional Lead at Salesforce.com
– Leads customer support and delivery services in APAC
– Developed plenty of high performing multi-functional teams across multiple locations
Managing Partner at Wavemaker Pacific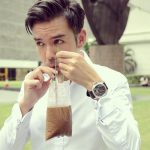 Jon will help attendees to hack their growth thanks to his experience of building SaaS business with super scarce resources.
– Hacked "growth hacking": #1 on Google
– Built Pitch Pigeon which got acquired
– Reached $5k MRR for Beatrix while bootstrapping from several Asian beach paradises
VP Asia Pacific and Japan at ServiceNow ($10bn market cap & 4th biggest cloud company as per Bessemer Cloud Index)
– Leads ServiceNow's business in Asia Pacific and Japan.
– Developed SignalDemand as its COO
– Defined and implemented a customer-centric end-to-end customer management model, as global VP of Oracle Customer Services, positioning Oracle as trusted advisor to global enterprises
Managing Director Asia Pacific, at Anaplan
– Oversees the growing customer focus in Asia and leads Anaplan regional business
– 15 years of experience in enterprise planning and performance management.
– Founded Cloud EPM and CPM Consulting
CEO & Co-Founder @ Mobikon
– Launched Mobikon and grew it to a team of 50 people in 4 offices In Singapore and India
– Mobikon provides 130+ restaurants brands reservations and loyalty services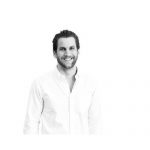 Co-founder and CEO of Tradegecko
Cameron will share his experience of growing a SaaS business from an idea to a 40+ team
– Raised $800k after participating in the first bootcamp of JFDI.asia accelerator program
Market Development Asia Pacific, Evernote
Tiang will help attendees to plan for expansion in the Asia Pacific region and keys to adapt to the local markets.
– Established Evernote's Singapore office in 2012
– Established distribution channels to reach 30 million Android users in Asia for MoVend
Managing partner at Golden Gate Ventures (GGV)
– Founded and manages GGV, one of the most active early-stage VC for internet startups in Southeast Asia, and among Top 10 investors for SaaS
– Mentors dozens of startups through roles at The Founder Institute, JFDI and NUS
– Co-founded Lefora and led the development of the product which attracted 100,000 communities within 3 years and CrowdGather who acquired the company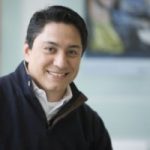 Director Product Marketing Microsoft Office Division
– Expert in Cloud Computing, Change Management and Six Sigma
– Achieves business results through the definition and execution of complex and global multi-million dollar projects
Social Engineer at JFDI.Asia
– Co-founded Asia's #1 startup accelerator JFDI.Asia, boosting 40+ startups over 4+ 100 day bootcamps.
– Founded the first commercial email service, pobox.com, in 1995
Founder & Chief Happiness Office, Payroll Hero
– Manages Payroll Hero growth across Asia and North America
– Split off internal HR software into what would become Payroll Hero
– Set up a back-office in Manila in 2008 for his software company (listed on ASX)
Investment Manager, 500 Startups
– Scouts Southeast Asia for investment opportunities, including many SaaS businesses
Product Marketing Manager for the Microsoft Office Division of Microsoft Singapore
– Drives business productivity workloads and market share across all Microsoft Office products (Office, Office365, Exchange, SharePoint, Lync, Yammer…) for Singapore Commercial customers
 – Has over 14 years' experience in the IT industry, including 7 years Microsoft experience including solution specialist for productivity solutions
They made SaaS Business Asia 2015 conference possible