More than 5,000 attendees, 500 corporates, 400 investors, 250 exhibitors… Every year, Echelon(organised by e27) is bringing together the Southeast Asia's Tech Ecosystem.
Future Flow's Founder Florian Cornu was invited to give a keynote workshop on "Master Your Cap Table – How to maintain your cap table to keep control of your company"
I think your talk was absolutely one of the best I had joined.
There are lots of fine points that really are an eye opening for me.
I thoroughly enjoyed your talk at Echelon 2018.
How dilution works, liquidation preferences, negotiation tips, reserved matters, vesting, and convertibles notes were introduced to arm founders with the knowledge needed in a fund raising process.
It was a full room attending, with interesting questions during the Q&A and several follow up contacts to go further on the topics.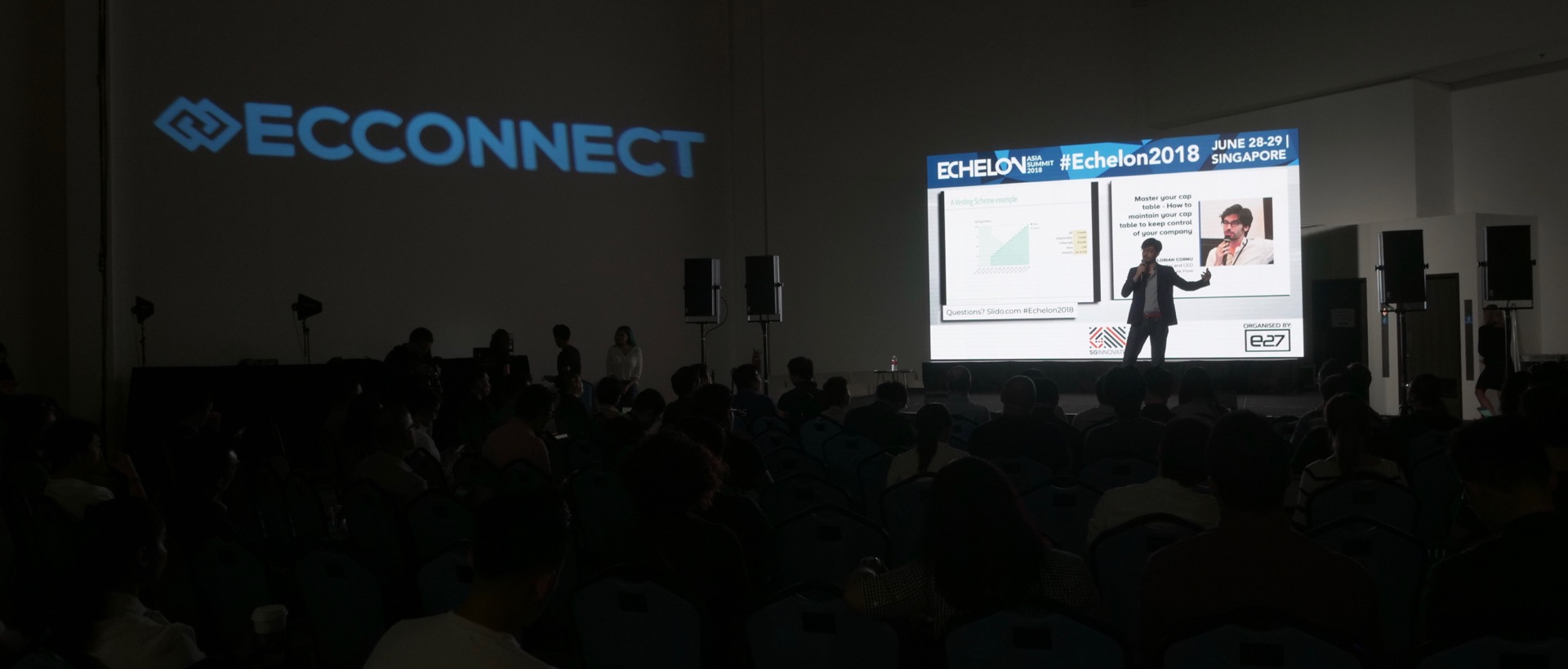 Ready to Manage your Own Cap Table?
Future Flow Free Cap Table Template is a powerful, beautiful, popular template.