"SaaS Business Asia is the highest level conference I have ever attended."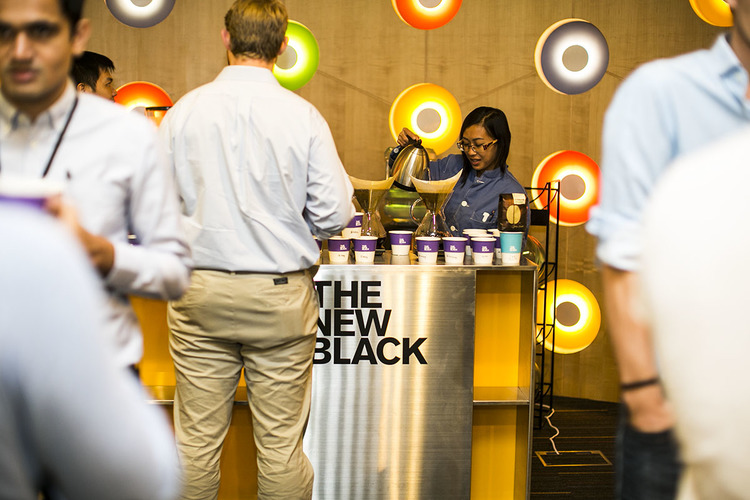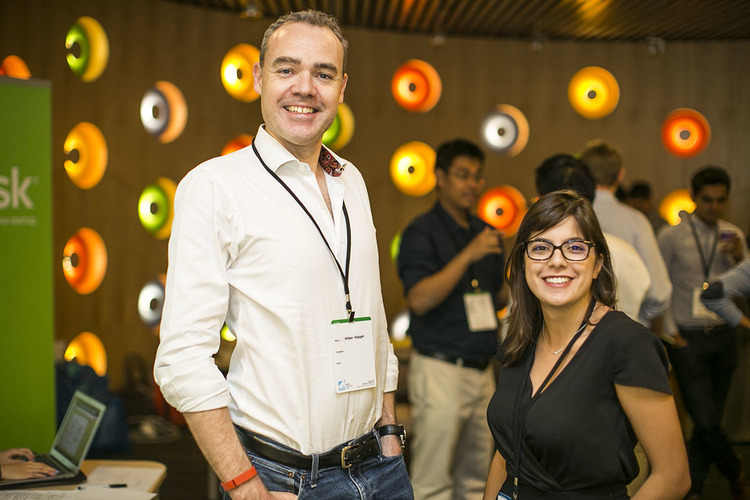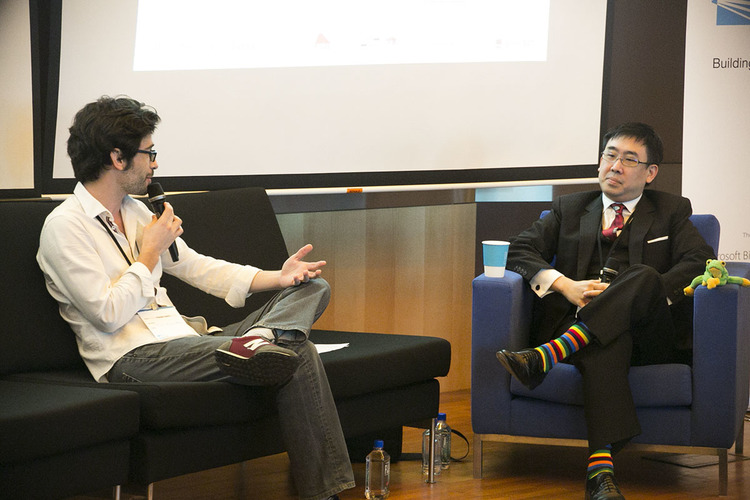 We had a ton of fun (and a good dose of stress) preparing and hosting the conference. It's now time for us to share what we liked:
Based on our analysis of the regional ecosystem (Having identified 107 SaaS companies in Southeast Asia) and our wish to offer decision makers a platform to exchange about their challenges and lessons learnt, we had targeted 50 to 100 participants. With 100 attendees, representing 10 VCs, 4 medias and more than 40 SaaS companies, we hit the top range of the plan. The quality of attendees did not drop by a notch: founders, CEOs, VPs, managers… the room was full of decision makers.
The day's itinerary included seven fireside chats and panel sessions topics such as SaaS adoption in the region, the state of the ecosystem, the funnels and metrics which matters for SaaS startups and even the culture of transparency. Through this series of talks and roundtable discussions participants had plenty to learn from each others. Give and take was the motto.
Insights from the sessions have been published by Innovation is Everywhere and Steven Neo. (hints of a few takeaways: focus on high value customers from start. Compete globally or get very good at local landscapes.)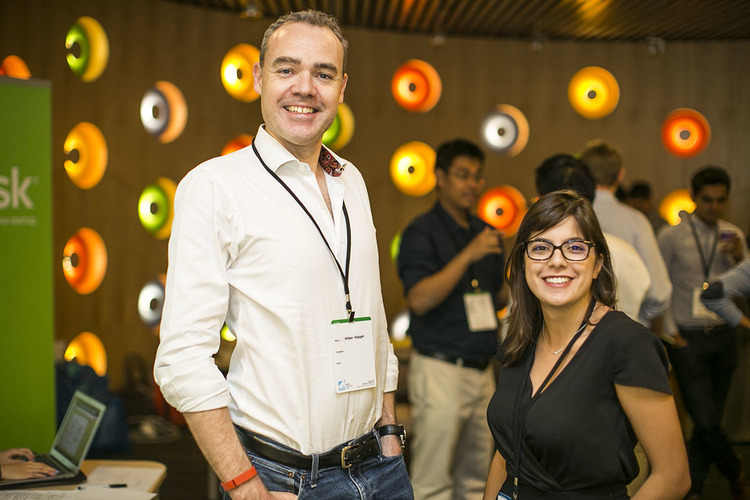 The participants had the opportunity to meet industry fellows, from young entrepreneurs to listed SaaS companies and investors. Most attendees told us they genuinely met at least one inspiring person.
Additionally, most participants would recommend future editions of SaaS Business Asia to their network – yey for a Net Promoter Score of 4.2 out 5!
4. All day long delicious food and drinks
With two foodies as organisers (remember that SaaS Business Asia was started over a table) the catering of the event went through serious consideration. So we had all-day long (no need to rush during breaks) food and drinks: delicious coffee from the greatest cafe in town The New Black, plenty of wood-fired thin-crust pizzas from Spizza, fresh coconuts, healthy nuts and grapes and sommelier-curated French wine from Chateau Asia. Participants were able to take a break at any time, fill their stomachs and loosen up. Lower inhibition makes for more interesting chats 😉
5. Dream team running the show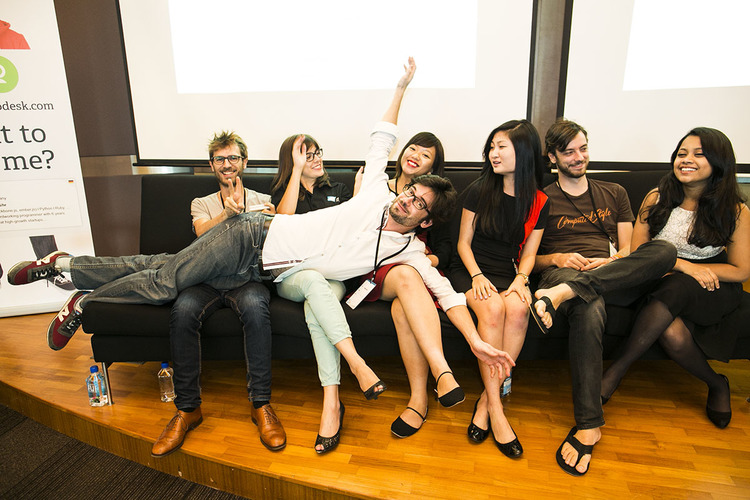 We had an amazing team of volunteers, each taking responsibility during the event and making sure everything ran smoothly. We are lucky to count them among our friends. Working with such a dream team is simply wonderful (We hope to do more projects together soon!). Look at this: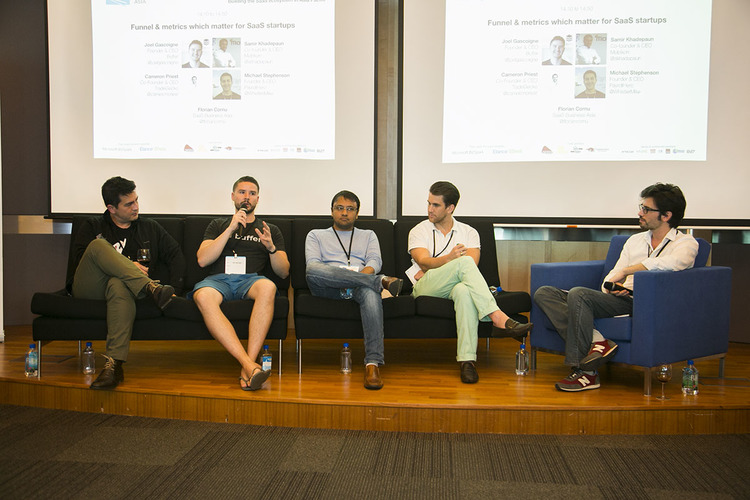 A specific background was prepared for each panel, which included the panelists' names, pictures (so the audience could recognise who was who onstage) and Twitter handles (making it easy for the audience to mention the right person). Participants could focus on what was being said, not googling them. The conference hashtag was also on every materials.
This resulted in 190+ tweets by 50+ participants.
Of course, not all was perfect… particularly, there are 2 messups we will avoid in the future:
1. Awards not defined well enough
We wanted to celebrate successes of the SaaS community. We asked entrepreneurs and investors to nominate others for titles such as 'Most ambitious SaaS', 'Most data-driven SaaS', 'Most SaaS-savvy investor' and five others. We awarded the ones for which we had enough votes and cancelled others. That was 3 awards with more than 10 votes. While acceptable, it's not what we're aiming for. We will ensure better representation during future editions, giving more participants the ability to vote, with more defined guidelines.
2. Lack of guidance during roundtables
From the start, we wanted the conference to be focused on execution. We wanted to allow participants to meet and learn from each others. The panels and networking times worked perfectly for that. The roundtables' success is more contrasted: We did not make the roundtables' flow clear enough and we lacked moderators to guide the conversations. Some roundtables worked perfectly, others could have been more valuable to its participants. We will do better next time.
Overall, our internal goal was to make sure that 90% of attendees feel they learnt something actionable for their business within 30 days and/or that they met at least 1 person they are glad they met. Based on feedback we received, we believed that we achieved that.
Extra: After party's cocktails
The Spiffy Dapper welcomed the crowd to end the day with creative hors d'oeuvres (oh, sea-bass carpaccio…) and cocktails.
Finally, we wish to thank Microsoft Bizspark (thank you Nicholas) and Elance-oDesk (thank you Kristine) who made the event possible by believing in it and providing the resources to bring it to life.
Stay-subscribed for future events!
Adelina & Florian, SaaS lovers and SaaS Business Asia organisers
"The event was cool, interactive and full of learning"
"That was a great first edition - looking forward to many more to come!"
"I had a lot of fun, had great networking and got some ah-ha moments."
"SaaS Business Asia is the highest level conference I have ever attended. If you want to network with others on the path to building to a billion dollar company - get to SaaS Business Asia."
"The place to grab best practices, tools and tips from local SaaS experts, startups, corporate and VCs."
"The high quality crowd was very impressive."
"A great start to building the SaaS community in Southeast Asia. The agenda was ambitious with lots of speakers, panels,and small groups. Looking forward to connecting with everyone I met."
"Great event, must for SaaS founders. A great platform to learn and share your experience."
"Very impressed by the quality of speakers, attendees and content."
"This was the most intimate and friendly tech event I have been to in SEA!"
This article was initially published on SaaS Business Asia dedicated website. The SaaS Business Asia site was closed in 2019 and moved to Future Flow.